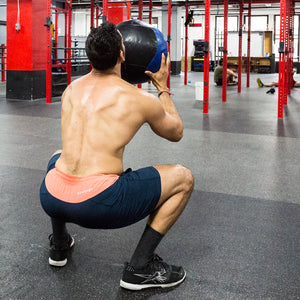 TBMFIT
10 Session Post-Fundamentals Program
Sale price Price $1,110.00 Regular price $1,300.00
You made it though the Fundamentals Program and started taking classes - Congratulations! This program builds on the Fundamentals Program and sets you up for success in your beginner classes. 
Some of the many topics covered are:
Double Unders
Kipping Swings
Kipping Pull Ups
Handstands
Handstand Push Ups
Strict Press
Push Press
Push Jerk
Split Jerk
Clean
Snatch
Each of these sessions will build on the skills covered in previous sessions. You will finish this program with a deeper knowledge and understanding of the movements and how to move your body. 
Have questions? Feel free to reach out to me at todd@tbmfit.com